We have been much involved in developing, improving and customizing methodologies to further exploit the specific advantages of C.elegans as a genetic model system.
(a) Reporters
We have continuously worked on improving transgenic reporter tools. Apart from describing practical considerations[1, 2], we have developed a robust and fast pipeline for generating fosmid-based reporters through a bacterial recombineering strategy[3].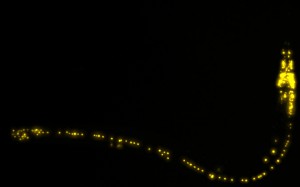 (b) Automated Screening
To facilitate the ultimate goal of genetic analysis – saturation of a mutationally probed biological process – we have automated reporter-based C.elegans mutant selection. We have used this technology to elucidate the gene regulatory logic of dopamine neuron specification[4, 5], and are currently applying this technology to several other mutant screens.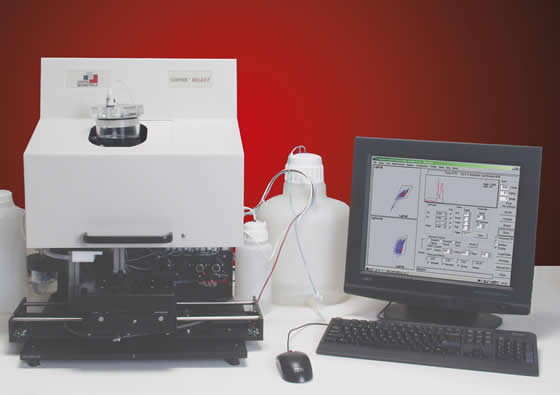 (c) Whole Genome Sequencing
We have pioneered the use of whole genome sequencing (WGS) to pinpoint mutagen-induced molecular lesions, thereby shortcutting time-consuming positional cloning[6, 7]. We have compared sequencing platforms[8], developed customized software to make this approach widely accessible[9, 10] and developed a combined SNP-mapping/WGS strategy[11] that we think represents the ultimate method for mutant identification in C.elegans. We have employed WGS to identify molecular lesions in many different strains[7, 12-15] and discovered unanticipated features of mutagenized genomes[13].
Bibliography:
1. Etchberger, J.F. and O. Hobert, Vector-free DNA constructs improve transgene expression in C. elegans. Nat Methods, 2008. 5(1): p. 3.
2. Hobert, O., PCR fusion-based approach to create reporter gene constructs for expression analysis in transgenic C. elegans. Biotechniques, 2002. 32(4): p. 728-30.
3. Tursun, B., et al., A toolkit and robust pipeline for the generation of fosmid-based reporter genes in C. elegans. PLoS ONE, 2009. 4(3): p. e4625.
4. Flames, N. and O. Hobert, Gene regulatory logic of dopamine neuron differentiation. Nature, 2009. 458(7240): p. 885-9.
5. Doitsidou, M., et al., Automated screening for mutants affecting dopaminergic-neuron specification in C. elegans. Nat Methods, 2008. 5(10): p. 869-72.
6. Hobert, O., The impact of whole genome sequencing on model system genetics: get ready for the ride. Genetics, 2010. 184(2): p. 317-9.
7. Sarin, S., et al., Caenorhabditis elegans mutant allele identification by whole-genome sequencing. Nat Methods, 2008. 5(10): p. 865-7.
8. Shen, Y., et al., Comparing platforms for C. elegans mutant identification using high-throughput whole-genome sequencing. PLoS ONE, 2008. 3(12): p. e4012.
9. Bigelow, H., et al., MAQGene: software to facilitate C. elegans mutant genome sequence analysis. Nat Methods, 2009. 6(8): p. 549.
10. Minevich, G., et al., CloudMap: A Cloud-Based Pipeline for Analysis of Mutant Genome Sequences. Genetics, 2012. 192(4): p. 1249-69.
11. Doitsidou, M., et al., C. elegans Mutant Identification with a One-Step Whole-Genome-Sequencing and SNP Mapping Strategy. PLoS ONE, 2010. 5(11): p. e15435.
12. Zhang, F., M.M. O'Meara, and O. Hobert, A left/right asymmetric neuronal differentiation program is controlled by the Caenorhabditis elegans lsy-27 zinc-finger transcription factor. Genetics, 2011. 188(3): p. 753-9.
13. Sarin, S., et al., Analysis of multiple ethyl methanesulfonate-mutagenized caenorhabditis elegans strains by whole-genome sequencing. Genetics, 2010. 185(2): p. 417-30.
14. Flowers, E.B., et al., The Groucho ortholog UNC-37interacts with the short Groucho-like protein LSY-22 to control developmental decisions in C. elegans. Development, 2010. 137: p. 1799-1805.
15. Poole, R.J., et al., A Genome-Wide RNAi Screen for Factors Involved in Neuronal Specification in Caenorhabditis elegans. PLoS Genet, 2011. 7(6): p. e1002109.